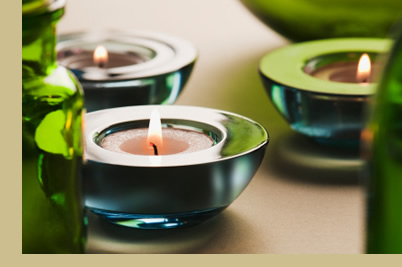 An ion cleanse, or ionic foot bath, is a form of hydrotherapy that draws waste from the body through the pores of your feet using a unit placed in water with a positive and negative electric current. Because of poor diet and high stress, we tend to accumulate and store excessive quantities of waste products. During a 30 minute session, the ions enter your body and begin to neutralize these tissue acid wastes. The process is called osmosis.
Even the most careful, health-conscious person is affected by toxins in the environment, whether they come from air pollution, impure water, processed foods, or exposure to chemicals like paint, chemical cleaners or personal care products at home. These kinds of toxins can accumulate in the body, especially in fat tissue and the liver. They stress the detoxification organs (liver, kidneys, colon, skin) and can make people feel fatigued, stressed, mentally foggy or distracted. They may also contribute to more serious problems like allergies, weight gain, autoimmune disorders, cancer, cardiovascular problems, and pain conditions like arthritis.
Cleansing or detox helps to gentle draw these kinds of poisons out of the body to improve energy levels, relieve pain, and heal many kinds of disease. As a side effect, most people experience weight loss and better skin after a cleanse.
Everyone can benefit with Ion Cleansing, however, it is not for those who are pregnant or lactating, have had an organ transplant, are on heartbeat regulating medication, or taking medications for psychotic episodes, seizures, etc. If you are taking medication for high or low blood pressure, it is recommended that you take your medication following the session

---
Colon Hydrotherapy and colonic irrigation offer you an excellent opportunity to restore and maintain optimum colon health in your life. Colon hydrotherapy generally involves the use of low-pressure water — created mechanically or by gravity — and administered in the presence of, and with the assistance of, a professionally trained colon therapist.
Colon cleansing for women can be particularly advantageous to alleviate pre and post menstrual discomfort and pain. Men experiencing constipation and prostate problems, onset by excess pressure on the lower bowel, may also obtain significant relief from a series of colonic irrigations.
Cancer patients, experiencing increased toxic stress and constipation during chemotherapy and radiation treatment, can benefit from colonic hydrotherapy. Any reduction of toxic stress on the major organs of elimination may aid in strengthening the immune system.
The typical American diet, consisting of high-fat, low-fiber, refined junk foods... including flour, meat, fat, sugar, alcohol, preservatives and toxins, is the primary reason the colon becomes so unhealthy. The toxins generated from accumulated waste matter in the colon, are responsible for many body imbalances which can lead to very serious over weight and health problems.
Colon hydrotherapy breaks down toxins so it can no longer harm your body or inhibit assimilation and elimination. Fecal debris built up over a long period is gently removed over a series of irrigations. Once this impacted material is removed, your colon can again begin its normal elimination function. A colon hydrotherapy session may be considered a rejuvenation treatment for your body.

---